Blog: PLA North "Bring a Surveyor" Drinks Party 13 July 2022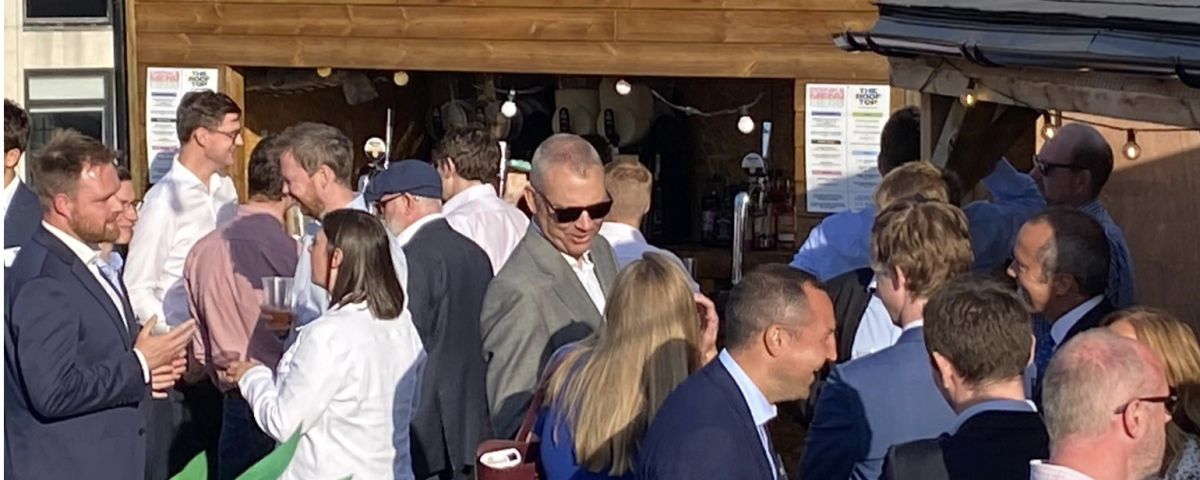 Last week the North Region Committee held its first 'IRL' event since lockdown, with the return of its popular "Bring a Surveyor" drinks party.
With the glorious evening sun shining over the rooftops of Leeds, there was a strong turn-out from PLA members and their guest surveyors, who were finally able to reconnect and network in a relaxed setting, after what has been a stilted couple of years. The notable guest list included representatives from the very best of legal and surveying firms within the North Region.
Our thanks go to Kings Chambers for their kind sponsorship of this event and their excellent support on the night.
If last week's event is anything to go by, demand for further events within the North Region has certainly not waned during lockdown. But fear not, plans are already at an advanced stage for a Northern Training Day in September so watch this space!
PLA North Committee