Property Litigation Association pledges support for Black Talent Charter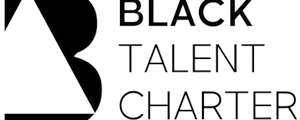 PRESS RELEASE
Property Litigation Association pledges support for Black Talent Charter
Monday 5 May 2023
The Property Litigation Association (PLA), a members' organisation of 1,500 professionals specialising in all aspects of property law, has become a supporter of the Black Talent Charter.
Established in 2020, the Charter aims to significantly increase the recruitment and representation of black professionals in the UK business community within ten years, particularly the legal and financial sectors where remuneration is typically highest and representation among the lowest.
In becoming a supporter of the Charter, the PLA recognises the need to create a more diverse legal industry and will leverage its role campaigning for improvements in the legal sector to promote the aims of the Charter to its members and encouraging them to sign up, acting as an important ally.
Speaking about becoming a supporter of the Charter, PLA Chair Dellah Gilbert said:
"We are delighted to support the Black Talent Charter and look forward to working with our members to create a legal industry that's truly inclusive with genuine equality of opportunity for black professionals. The Charter represents an excellent framework for measuring progress and ensuring full accountability and we anticipate a long and meaningful relationship with the organisation."
Harry Matovu KC, Chair of the Black Talent Charter, said:
"It is wonderful to welcome the PLA as a supporter of the Black Talent Charter. The support of the PLA and other leading professional organisations reaffirms the importance of equity of opportunity for Black talent, the most underrepresented ethnic group in the financial and professional services sectors. We look forward to collaborating with the PLA, and we hope that we shall also welcome PLA members as signatories, so that we can all work together to change the landscape of opportunity for talented Black lawyers for the benefit of the profession and the wider economy."
The PLA joins the Chancery Bar Association, the City of London Corporation, Business LDN, London Solicitors Litigation Association and other leading organisations, professional bodies and barristers' chambers in supporting the charter.
ENDS